Let's give 'em pumpkin to talk about…

🎃
Thank you to Charlotte Greenley for introducing the blog this week. Read on to see our fa-boo-lous photo gallery, hear about the amazing award win for our P3 Gloucestershire team and enjoy the eerie-sistably good read of an MR James ghost story by the legendary Christopher Lee.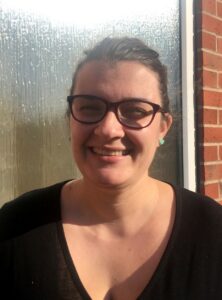 Hiya,
I'm Charlotte from Development and I love Halloween! I started decorating our office in September and understandably everyone thought I was a bit mad … I think it was triggered by another team having a countdown to Christmas on their whiteboard and all I could think is: 'Nooooooo, I haven't had a chance to celebrate Halloween yet!'
I understand a lot of people think its just about plastic decorations and sweets, but one of my close friends celebrates Halloween in its original form 'Samhain' and made me realise Halloween can be about lots more.
By this tradition the day is spent with close friends and family, eating, drinking, playing games and telling stories. I feel like that's a thing a lot more people can get behind. There's always a chance to make new traditions and I feel like this is a good one.
So, whatever you spend your Halloween doing make sure you do it, doing the things you love with the people you love. Whether it's scaring your neighbours or eating with friends you will have a wholesome time, and if you don't celebrate it, maybe its time to make a new tradition.
From me and everyone in the Development Team:
🧛

🎃

👻

Happy Halloween!

👻

🎃

🧛